We love making new friends...
¡Hóla amigos! 
I am so excited to take a virtual trip with you to the Galápagos Islands off of Ecuador to share a colorful and educational bilingual children's book for Multicultural Children's Book Day (MCBD) 2019!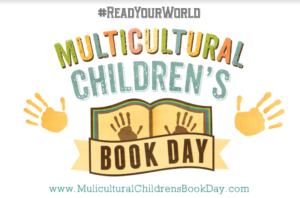 MCBD, a non-profit organization, began six years ago by two kind ladies who love reading and sharing the world with others. Together, they created a day that celebrated books from around the world for kids, families, and teachers. Now, their national event helps spread awareness of different cultures and people across the globe. Talk about amazing stuff!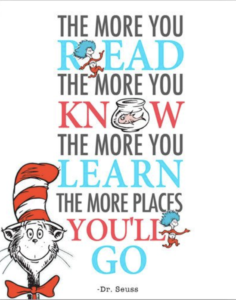 Books are a great way to learn about the world and how other people live. Through reading we can discover much about ourselves, others and connect with each other. 
As you know, I love traveling the world and sharing my adventures with kids and families like you. So being part of this special movement fills me with joy! (Did you like the pun I added in there?)
So today, we will be taking an imaginary journey to a beautiful group of islands off of the coast of Ecuador called the Galápagos Islands to celebrate the adventurous book called Galáapagos Girl (Galapagueña) written by Marsha Diane Arnold, illustrated by Angel Dominguez and published by Lee and Low Books.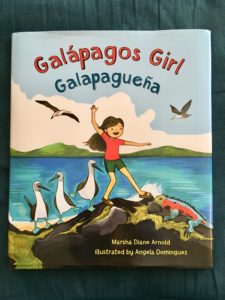 I am always fascinated to learn to speak words in different languages. This book is bilingual, meaning it shares the story in two different languages. Since the language spoken most on the Galápagos Islands is Spanish, the book is written in both English and Spanish. I had a great time taking turns with my sister, Ayu, to read the story in both languages. It was fun to sound out the words in Spanish and see how some of the words are very similar in both English and Spanish. Like did you know that the word penguins in English is pinguinos in Spanish?!?
Before we start our journey through the story, I want to show you where the Galápagos Islands are located in our world. You will find them off the continent of South America as a part of the country of Ecuador. That is over 11,000 miles from my home in Indonesia. Now that's a long trip!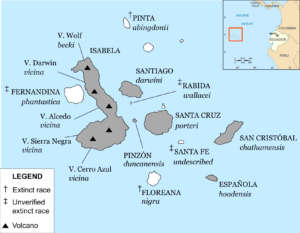 Map of Galapagos Islands Photo By Fallschirmjäger [GFDL] or CC BY-SA 4.0] via Wikimedia Commons.
The colors and illustration on the cover is so inviting! I wanted to open the book and get to reading right away. There are so many amazing animals in this book and the great thing is the author is sharing how to take better care of them through this story. Being an endangered animal myself, I really appreciate when people work to share how to help us animals and our homes.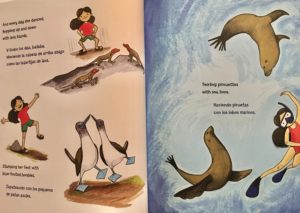 The story is about Valentina, an adventurous girl who loves nature, animals and her home of the beautiful Galápagos Islands. Through her daily journey exploring the island, she shares about all the animals that live there, like albatross birds, sea lions, tortoises, red-and-green iguanas and penguins. I really felt like I was on the island with Valentina and exploring with her!
Valentina's Papa teaches her that many of the animals on the island are in danger by people who don't understand how to care for the islands and other animals that don't belong there. I completely understand that being a vulnerable species myself and living on an island with endangered animals like Sumatran orangutans and rhinos. 
But Valentina promises that no matter what happens, or where she goes, she will return to her beloved island and protect her home and animal friends. So as she grows older, she returns on school holidays to learn more about her home and the wildlife there. And guess what? She became a biologist! A biologist is a scientist who studies life and the evolution of living things. 
To learn more about some of the animals on the Galápagos Islands, enjoy this video by Hogie the Globehopper.
In the end, Valentina comes back to live on the Galápagos Islands again and share her passion for nature and wildlife with visitors. And because she didn't give up on her dream, she taught the visitors to also never forget her home and keep it safe. And the best part? Valentina is real! The author visited the islands years ago and met a woman named Valentina Cruz that shared her story with the author. The author was inspired to tell her story and share what she learned to also help keep the island and animals safe.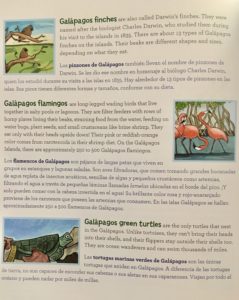 That's how we can make a difference friends! By helping each other share our stories and support one another and our planet in the best way we can. The author also included facts of all the animals that live on the Galápagos Islands, so you can learn more about them. What a great way to enjoy a fun and colorful story and learn about our world! I definitely recommend this book and hope you check it out for yourselves. The book is available for purchase on Amazon, but please make sure to ask your parents before visiting the website.
Thanks for reading and exploring this great book with me!
¡Adiós amigos! (goodbye friends!)
-Joy Sun Bear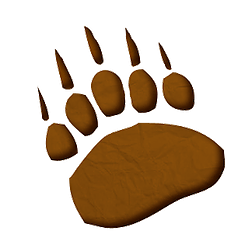 Multicultural Children's Book Day 2019 (1/25/19) is in its 6th year and was founded by Valarie Budayr from Jump Into A Book and Mia Wenjen from PragmaticMom. Our mission is to raise awareness of the ongoing need to include kids' books that celebrate diversity in homes and school bookshelves while also working diligently to get more of these types of books into the hands of young readers, parents and educators. 
MCBD 2019 is honored to have the following Medallion Sponsors on board!
*View our 2019 Medallion Sponsors here: https://wp.me/P5tVud-
*View our 2019 MCBD Author Sponsors here: https://wp.me/P5tVud-2eN
Medallion Level Sponsors
MCBD 2019 is honored to have the following Author Sponsors on board
We'd like to also give a shout-out to MCBD's impressive CoHost Team who not only hosts the book review link-up on celebration day, but who also works tirelessly to spread the word of this event. View our CoHosts HERE.
Co-Hosts and Global Co-Hosts
A Crafty Arab, Agatha Rodi Books, All Done Monkey, Barefoot Mommy, Biracial Bookworms, Books My Kids Read, Crafty Moms Share, Colours of Us, Discovering the World Through My Son's Eyes, Descendant of Poseidon Reads, Educators Spin on it,  Growing Book by Book, Here Wee Read, Joy Sun Bear/ Shearin Lee, Jump Into a Book, Imagination Soup,Jenny Ward's Class, Kid World Citizen, Kristi's Book Nook, The Logonauts, Mama Smiles, Miss Panda Chinese, Multicultural Kid Blogs, Raising Race Conscious Children, Shoumi Sen, Spanish Playground
TWITTER PARTY Sponsored by Make A Way Media: MCBD's super-popular (and crazy-fun) annual Twitter Party will be held 1/25/19 at 9:00pm.E.S.T. TONS of prizes and book bundles will be given away during the party. GO HERE for more details.
FREE RESOURCES From MCBD
Free Multicultural Books for Teachers: http://bit.ly/1kGZrta
Free Empathy Classroom Kit for Homeschoolers, Organizations, Librarians and Educators: http://multiculturalchildrensbookday.com/teacher-classroom-empathy-kit/
Hashtag: Don't forget to connect with us on social media and be sure and look for/use our official hashtag #ReadYourWorld.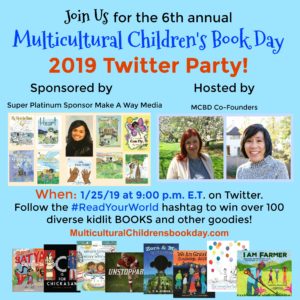 We love making new friends... Please share us with yours!

Please share us with yours!