Author/Illustrator Visit types, fees, and book orders
Each visit can be customized to match your current curriculum's requirements. To see what topics we can cover in our visit, check out our School Visits Details page for more specifics.
We offer two types of author visits:
Local (Southern California)

Virtual (for individual classrooms and schools)
We have noticed that the most successful visits are the ones where the students have had an opportunity to be exposed to our book or website. This allows us to have the most engaging experience possible for them. To help facilitate that, we ask that your school send home our book order form 3-4 weeks ahead of our visit.
Students who's parents order our book from Amazon.com can bring the book in the day of to have it signed.
Students who order the book through their teacher using the form will receive their book the day we visit and it will be signed then.
Of course, we understand if not every student can, or will wish to, order the book. For this reason, we encourage teachers to read the book aloud in class, which will also foster discussion around what topics and questions the students would like to discuss with us.
Local School visits
-Please email us at info@joysunbear.com to discuss session rates.
-Additional cost for travel beyond 50 miles.
-Percentage of pre-order book sales donated back to the school.**
-Free signed copy of our book for your school library.
**A percentage of book pre-orders through Joy Sun Bear (using our book order form) for a local visit will be donated to the school's parent/teacher organization or other literacy-promoting fund of their choice. Please see example under Book Order Form section to the right for more information.
Virtual Visits
-30 minutes FREE!
-Please email us  at info@joysunbear.com to discuss rates for longer virtual visits.
-For individual classrooms or schools outside of Southern California.
We're happy to virtually visit your classroom using Skype. These are typically limited to 30 minutes for one classroom, but are free and the easiest to incorporate into the class schedule.
Click here to learn more about what our visits entail, such as who will come and what they'll talk about.
Click here to read more about how having an author/illustrator visit your school benefits your students.
Fundraising for an author visit
While we need to charge for in-person visits to cover our time and travel expenses, we understand that schools have a limited budget to work with. To help, we recommend this webpage from thebookingbiz.com, loaded with a variety of tips and tricks to:
Help raise funds through various events or cost-sharing with other schools

Gaining access to Title 1 funds

Applying for grants
Of course, we're here to help! With every local visit, we offer to donate a percentage of our pre-order book sales back to your school to help offset some of the cost of our visit (please see below for details). If you have questions, ideas, or other creative solutions and would like our input, email us to discuss. We'd love to hear from you!
Download our book order form and send the Pre-Order Book Form to your students' home 3-4 weeks in advance for the most engaging experience.
No later than one week before the visit, please fill out and send the School Order Form to JSB via email, and *20% of those total book sales will be donated back to the school's literacy fund, parent/teacher organization, or other related fundraising efforts!
*For example, if the school elects to have a paid visit and secures 50 pre-orders for books, JSB will donate $100 (50 books x $10/book) x .20) back to the school. Any book sales the day of the visit will go to Joy Sun Bear, Inc.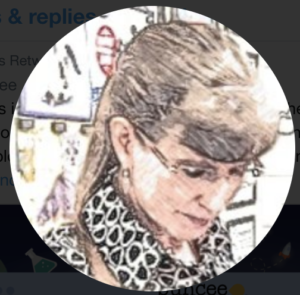 "Our The Adventures Of Joy Sun Bear The Blue Amber of Sumatra virtual author visit really inspired my students to pursue their own dreams. Our visit taught them that you can make anything happen as long as you set your mind to it, believe in yourself, and develop a plan to take action.
My students were ecstatic. They loved actually being able to meet the team responsible for creating this incredible read. They were thrilled they were willing to connect with us virtually. What an honor to actually be able to visit with a real author and illustrator of a book that you dearly love! Incredible! Students excitedly shared their favorite parts of The Adventures Of Joy Sun Bear The Blue Amber of Sumatra - which were many. They were able to share which characters were their favorites and why.
One incredible aspect of our virtual visit with the Joy Sun Bear Team was being able to ask questions. Students asked what inspired them to write, how they developed ideas for certain characters, how illustrations were developed, and what potential ideas they had/have for future books. (They were hoping for an inside scoop!) It was an absolute treat to have Mr. Lee show drafts of his sketches and take us to a finished illustrations. What an incredible process! -Barbie Monty, Fifth Grade Teacher, FL.