Joy says...
Halo friends!
I am so excited to share my home of Sumatra with you! It is a beautiful tropical island full of green plants, volcanoes, jungle animals and the largest flower in the world!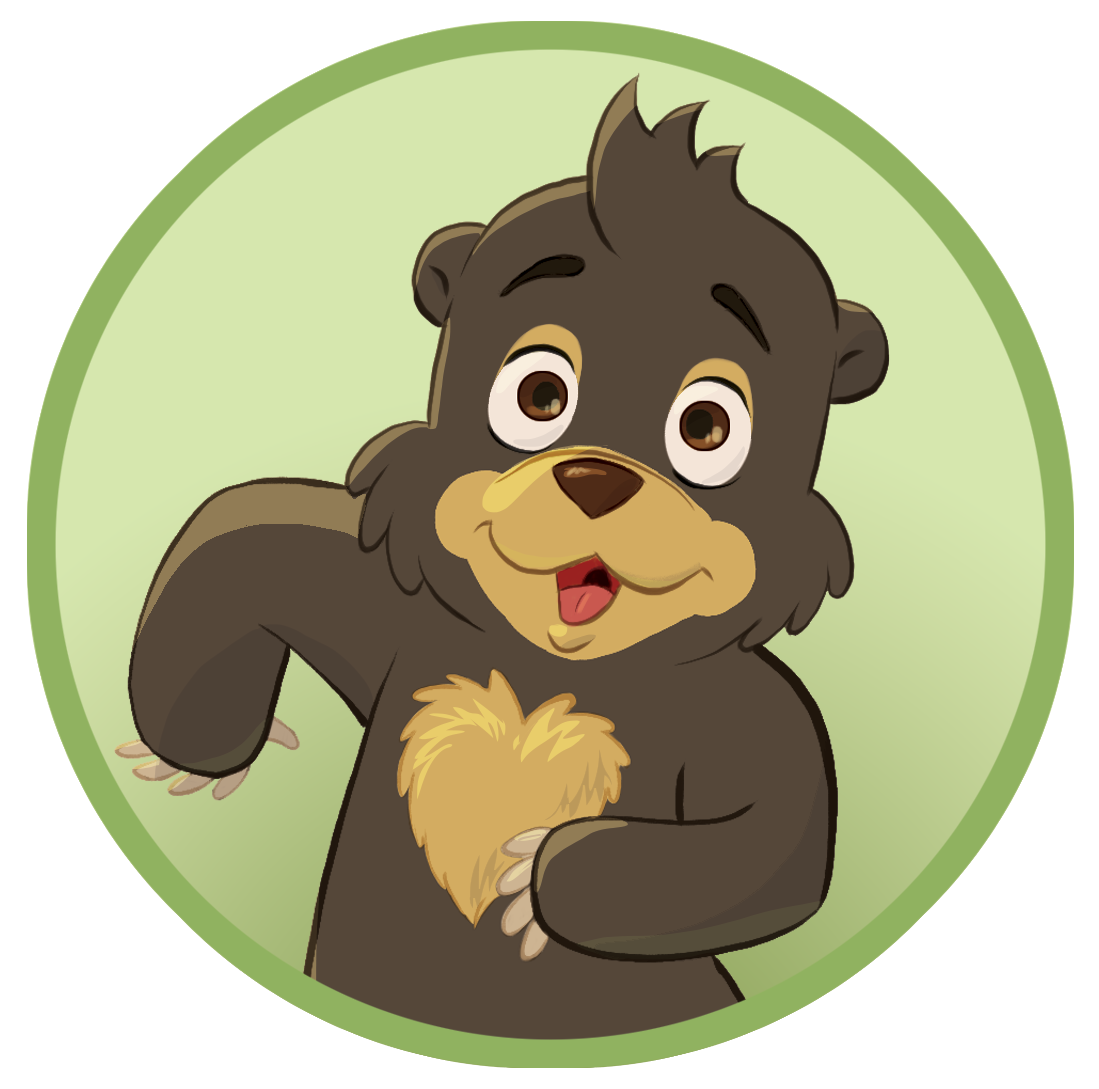 Read Joy's travel journal
---
You can read all about Joy's visit to West Sumatra in his Travel Journal posts, below:
Country
---
Republic of Indonesia
Language
---
Minangkabau (Austronesian)
How to say "hello" 
---
Halo (hah-lo)
Population
---
Around 5 million
Currency
---
Indonesian Rupiah (IDR)
Area
---
16,221 square miles
42,013 square kilometers
Terrain
---
Jungles, volcanoes and lakes.
Climate
---
Warm tropical weather (28 °C/82.4 °F) with two seasons: wet and dry.
Climate Continued
---
Rainfall from October to January in the north and January to February in the south.
What to See
---
Jungles, volcanoes, national parks, lakes and endangered animals.
West Sumatra's Flag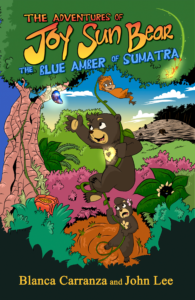 Check out Joy's first chapter book, The Adventures of Joy Sun Bear: The Blue Amber of Sumatra to learn more about Joy, his friends and home!
A preview - photos, coloring pages, crafts, recipes and more!